Welcome to our website!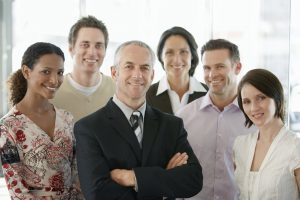 Here at TopFiveReviewer.com, we aim to provide high quality, informative information to help all sorts of purchase decisions. In particular, we want to help you when you know you want something, but don't know a great deal more about what you want to buy.
We do this by collating as much information as we can find, adding in our own opinions based on experience and/or research. What you will see is the end product of hours of effort, both in terms of researching a market and creating the detailed content you will come to expect on our website!
To get the most helpful top fives, we generally rely heavily on customer feedback. If we just gave you our opinion on products, while that would be better than nothing, it wouldn't always be reflective of customers as a whole. Instead, we try to source customer opinion wherever possible, mostly from openly available places on the internet. Think of us as saving you time, we hope to have done the research for you – trawling for the information and putting together a detailed, helpful summary of product information, buyers guides and more.
We have filed all of our top five information into categories, whether that's reviews, buyers guides, FAQs or anything else that we feel might help you on each topic. You'll also find links to buy those products, often on Amazon as they're a big, trusted name, but also at various other retailers and suppliers on the web.
We want to be transparent too – you should assume that we'll get a commission when you buy something after following a link from our website. It's not true in every case – and we certainly don't direct you to the most expensive products because it will earn us the most commission. In fact it's the other way around. By recommending the best products based on our research to our visitors, they're far more likely to buy them, as that's what we're here for, and that's what you're here for too!
We welcome any feedback you might have about our site too – you can email us using the form below. Please note though, we don't accept any form of paid placements on the site solicited via email or contact form, as our review pages are limited to the research we carry out ourselves. If you would like us to suggest a new topic, that's fine, however we don't accept any form or payment or other compensation to get any given product its place in our top five lists.