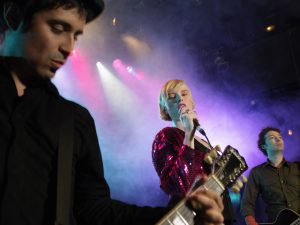 We've all got our prized collection of music. For the some of us it's mainly CDs, for those old enough there's vinyl records, or for the youngsters it's all in the cloud! However you buy your music, it's a universal hobby, and few people don't like any artists or genres.
For those with more honed talents than putting a CD on, there are a huge number of products as well as the instruments you play to get the most from your time playing.
Whether you're an established musician, getting started with an instrument or just love to turn the stereo up and lose yourself with your favorite artists, in this part of the site you'll find the top choices for all things music.
Here's what you can find in the music & instruments product reviews:
Electric Guitar Knobs - An electric guitar is a prized possession for a musician, and one that's almost always looked after with great care. While not everyone who buys a guitar becomes a globetrotting rock star, most people that learn to play treasure their instrument. There's two main reasons why you might want to replace your knobs on your guitar, the first being through damage through accidents or wear and tear, and the other is to personalize the body.
Resonator Guitar - One of the most distinctive types of acoustic guitar is the resonator. While a lot of readers may never have heard of a resonator guitar, those old enough to remember may recall the cover of the Dire Straits album 'Brothers In Arms' which featured one.
Saxophone Cleaning Kits - When you start playing an instrument, you're probably more getting caught up in the excitement of learning, and less thinking about what maintenance you'll need to carry out to keep it in great condition. These kits make your cleaning requirements a breeze.