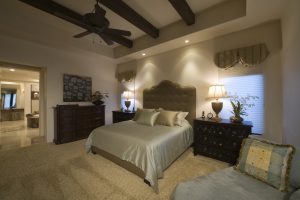 The number of products you'll have in your bedroom is likely to surprise you. Whether it's furniture like beds, mirrors or lamps, or consumables like cosmetics, many of us have a huge array of creature comforts to make our sleep zone just right.
In this section, we've got all sorts of great products listed to help you make a great choice for yours and your family's bedrooms.
Here's what you can find in the bedroom product reviews:
Panda Sleeping Bag - When you're away from home, it can be a nightmare to get the kids to bed. They might feel anxious that they're not in familiar surroundings, or just excited to be staying with friends or relatives. Panda sleeping bags might be your solution!
Bed Fans - When you're trying to sleep, excessive heat in the bedroom can be your worst enemy. Lying awake in the middle of the night is something we all experience at times, but when it's purely down to the heat making you uncomfortable, it may be a bed fan that's the answer.
If you're looking for another category, there's more at the top of the page.