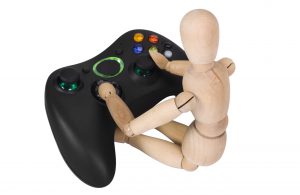 Whether it's a birthday coming up, Christmas is on the way, it's another special occasion or you're just looking for an excuse for something to do that's fun, toys and games are great for small and big kids alike. There's nothing quite like the magic of the perfect toy or losing yourself for an hour or two in a board game.
In this section, we've had a look at the best toys for kids and adults too, along with some amazing games for some amazing and memorable times with family and friends.
Here's what you can find in the toys and games product reviews:
Bubble Machines - I defy anyone reading this to find a child that's not spent at least a moment or two mesmerized by bubbles. Children love to chase them around the garden, delightfully giggling as they burst as they're grabbed or hit obstacles.
Pinball Machine - If you were a fan of arcades in your childhood, you'll fondly remember the video games evolving gradually over time, possibly before video games were so common at home. Before the days of the XBox and Playstation, pinball machines had a huge cult following in arcades and diners, and today they are still popular, and you can now buy your own at home.
To find our other categories, check out the menu at the top of the site.