When you start playing an instrument, you're probably more getting caught up in the excitement of learning, and less thinking about what maintenance you'll need to carry out to keep it in great condition. That's certainly true with cleaning your saxophone.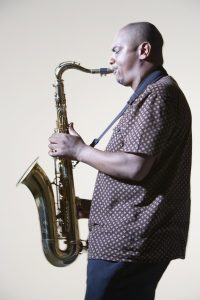 Regularly cleaning your sax will mean it continues to sound great for years to come, and it's also good practice because your instrument can become come to germs as you play it. Exactly how often you choose to clean is up to you, but the better care you take, the easier it will be as part of your routine.
When you think about the sax, you'll obviously be blowing air into the mouthpiece, which travels through the instrument and eventually carries the sound out from the other end (called the bell). That means that cleaning as much as possible of the saxophone should be your aim, and to achieve that you'll need a kit that contains everything you need.
As a minimum, you'll need to be able to clean the mouthpiece and the innards of the instrument all the way to the bell which isn't easy to get to without the right tools.
Top 5: Saxophone Cleaning Kit Review
On this page, we're going to have a look at some great kits you can consider to help you get the most from your saxophone, and hopefully make the job of keeping it clean and in great shape as easy and straightforward as possible.
If you want a little more information rather than the 'at a glance' information in the table above, let's move on to a short review on each product.
Luvay Saxophone Cleaning Care Kits With Case
The Luvay Saxophone Cleaning Care Kits With Case (EVA Box) For Clarinet, Flute And Wind & Woodwind Instrument Review
This Luvay cleaning kit is a great solution for beginners and experienced saxophonists alike, when you have a need for a completely new and comprehensive kit to keep your sax in top form.
It's got a range of cloths included, as well as a mouthpiece brush, all packed into a handy and convenient case.
The Features Table
The Extra Detail
Designed to be used with all manner of woodwind instruments, this is suitable for saxophones for regular cleaning to keep the instrument looking and sounding great and helping to keep the germs at bay.
The rope on both ends of the extra large cloth is particularly useful and helps this product to stand out from the rest as it allows you to easily pull in both directions for maximum absorption and cleaning performance.
When the time comes to clean the cloths themselves, it's advisable to clean by hand rather than in the washer to avoid damage.
Andoer Saxophone Cleaning Care Kit
Andoer Saxophone Cleaning Care Kit Belt Thumb Rest Cushion Reed Case Mouthpiece Brush Mini Screwdriver Cleaning Cloth Review
Our next featured kit from Andoer is more than just a simple cleaning kit – it's also got a few extra accessories thrown in too to add to the value.
While this would be a great buy or gift for a beginner to playing, more experienced players are likely to only want this for the cloths, as the additional accessories like the strap aren't very high quality.
The Features Table
The Extra Detail
The Andoer kit contains 4 cleaning cloths of varying sizes, plus extras including a neck strap, case for reeds, thumb rest and even a mini screwdriver to help with caring for your instrument. It seems that Andoer have tried to create the ultimate saxophone cleaning tool kit!
While the swabs are great, the cloths are just one part of the story. Several previous customer reviews question the quality of one or more of the extras that come in the care kit.
Of course, the main reason for purchase is going to be the cleaning side of the kit, so those extras are unlikely to be make or break. Fortunately, those same reviews speak much more favorably, particularly about the weighting of the cloth and absorbancy to make using it more straightforward and effective.
Boao 11 in 1 Saxophone Cleaning Care Kit
Boao 11 in 1 Saxophone Cleaning Care Kit for Clarinet, Flute and Wind Instrument, Include Storage Bag, Thumb Rest, Cleaning Cloth, Gloves, Mouthpiece Brush, Mini Screwdriver, Strap and Reed Case Review
The Boao 11 in 1 kit is named referring to the wide variety of care and cleaning items included for your sax. For beginners, it's a great way to learn how to clean a saxophone, because you may not yet know what you need, so a more comprehensive kit is perfect for you to get started.
The Features Table
The Extra Detail
This kit would make a great gift for a child or adult learning sax for the first time to help them keep their new instrument in perfect condition. The white gloves help you keep the saxophone clean as you're working, rather than leaving fingerprints if you want to make it look as good as new.
As with other kits, there's a reed case and strap as a bonus when you buy, but the key part is the cloths. They're well made and other customers mention they are useful and fulfill their purpose well.
The screwdriver included in this pack will be perfect if you need to tighten up screws from time to time, although this won't apply to every instrument or be something that every musician finds necessary. It's more a nice extra for regular saxophonists that will know when things need tightening.
ammoon LADE 4-in-1 Alto Saxophone Sax Accessory Kit
ammoon LADE 4-in-1 Alto Saxophone Sax Accessory Kit Belt Cleaning Cloth Reed Aluminum Mute Review
It wasn't until we put this page together that we realized how 'blue' the majority of the cleaning kits are. Admittedly it's not a big deal, but if you don't like blue, here's a yellow cloth!
On a more serious note, here's a great solution for alto sax players, which mixes a basic cleaning solution with a few accessories.
The Features Table
The Extra Detail
The Ammoon is a fairly sparse choice, probably best suited to those needing to replace a single swab rather than musicians needing a complete set.
The reeds are a nice added extra for beginners but probably won't appeal to seasoned saxophonists, and likewise the belt, but unless you need them, you're likely buying this for the cleaning cloth, and there are better options above.
Selmer Saxophone Cleaning And Care Kit
Selmer Saxophone Cleaning And Care Product Review
From time to time if you mix in sax circles you'll hear people talking with high regard about Selmer – a well known saxophone maker and brand.
We thought that was a good reason to include them here, and take a look at their sax cleaning kit.
The Features Table
The Extra Detail
Let's get straight to the point – if you're expecting great things from this Selmer cleaning and care kit you're likely to be disappointed. It's one of the pricier kits we've looked at, and frankly, offers nothing special over and above those listed above.
When it comes to cleaning your sax, you're talking about looking after a fairly expensive bit of kit, so you're going to want good quality materials. This kit just doesn't quite cut it. It's not bad, it's just not great.
Look at customer reviews on Amazon and you'll see why – reports of fibers getting left behind while using the swabs and generally cheap feeling materials. It's probably not a disaster if you have bought this, but probably won't make you choose it again either.
Buyers Guide
In this section we'll go into a bit more detail to help you if you're not sure what you need.
How To Clean Your Saxophone
It's important to regularly clean your sax. No matter how carefully you play, you'll always get saliva inside. Over time, without cleaning, that can build up and cause unpleasant smells, make your instrument sound bad and even damage your sax with corrosion.
Using a cleaning kit is the easiest way to avoid this damage, and can help your instrument last many years, even decades. You should have a cleaning routine every time you play.
To clean, remove the neck and mouthpiece and use the weighted string on the larger cloth (called a body swab) to clean the main body of the instrument. Always insert from the bell end and pull out of the neck. That drags any moisture with the cloth – doing it the other way won't work as effectively. Repeat once or twice to get the inside of the sax dry and clean.
Next, repeat the process on the neck and mouthpiece (with the reed removed in case that's not obvious!) with the smaller cloth with the string – again, threaded in the direction from the neck towards the mouthpiece. Once more, repeat as required.
Once done, you can place the the fluffy stick called the pad saver into your sax and that will absorb and remaining moisture to help avoid damage to the pads over time (hence the name pad saver – clever, huh?). Remember, the pad saver isn't for cleaning, at least not in the sense that your cleaning cloths are. Remember to secure the end plug in the neck hole before putting the sax away in the case – this will help prevent damage while stored.
Saxophone Cleaning Kits FAQ
It's understandable that people have questions before making purchases, especially when buying something as specific as a care kit for their sax. Let's take a look at some common questions we've come across relating to them.
Do I Really Need To Clean My Saxophone?
For new players, especially younger people, it's common to feel a sense of dread at needing to clean an instrument regularly. In almost every case, that manifests itself in asking whether cleaning is essential.
The answer is undoubtedly yes, but it needn't take a long time. In fact, once you know what you're doing, a quick clean needn't take more than a minute or two.
How Often Do I Need To Clean My Sax?
The answer here is very simple, clean it after every use! While you might get away with the odd missed clean, a build up of moisture inside the instrument will cause damage, whether that's saliva, condensation or anything else.
Repairs to damage caused by moisture aren't a quick and easy job, which means that they're expensive. In other words, clean regularly, and your instrument will reward you!
Do I Need To Spend A Lot On A Cleaning Kit?
Everyone has a different view of what a lot of money is, but the answer should seem appealing in this case. Even our top recommendation above is affordable, with virtually all basic kits coming in for under $20. Naturally, you can spend more and if you take your music career up a level or two you'll probably want to. For beginner to intermediate saxophonists though, these are just fine.
Will These Cleaner Packs Prevent Mold?
Packages like the ones above are designed for regular routine maintenance, and that in itself will prevent the moisture that collects from existing long enough for mold to take hold.
If you're dealing with an instrument that's already moldy, then you'll need to make a judgement call as to whether you need additional help. If you do, then it's time to get the opinion of a professional rather than to try and sort it yourself. That's because playing sax involves a lot of deep breaths, and you really don't want to be inhaling mold spores if you can avoid it.
Will These Cleaning Kits Improve The Appearance Of An Old Sax?
If you've got an old saxophone to restore to its former glory, you'll probably want to be polishing it up to bring back the shine of its former glory.
To do that, you'll need a soft cloth, some of those included in the above kits will work, but some might be a little small. Generally, the recommendation is to try a cloth alone in the first instance, but if you're struggling with a heavily tarnished saxophone, you might need to resort to using polish.
Some sites on the web recommend everything from furniture polish to the sort you'd use on a car, but in general, just be sure to use something non abrasive, and even better, get some professional advice.
Different metals benefit from different approaches, and the same applies depending on the condition you're starting from, so taking a little time to get specific guidance for your sax is wise. You might even choose to get a professional saxophone service to get the instrument up to standard.
Are They Universal Cleaning Kits?
To a point these kits are universal, yes. There's a big difference in size across the range of instruments, so some may be better suited to an alto sax, while others will appeal more to a tenor saxophone owner. Some are marketed more towards woodwind instruments in general, but a tiny cloth isn't going to work as well as a proper tenor sax swab so read the detail on the products carefully before you buy if you're not sure.