Getting your hair under control in the morning can be one of the most unpredictable jobs. Some days it behaves predictably, and other days, usually when you need to be somewhere, it's wholly uncooperative!
Having an ionic hairbrush to hand is a great way to take back control, leaving less to chance and helping you look as great as ever in the shortest possible time.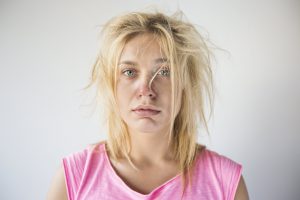 Of course, nothing is going to remove all the frustration of flyaway hair delaying the start to your day, but we're about to cover some great choices in order to minimize fuss and get you moving faster.
We've deliberately opted to include different types of brush – some corded and some battery powered to give you more idea about which to choose.
Top 5: Ionic Hair Brush Review
Our top picks are based on a combination of features and cost, along with the views of real life customers. It can be hard to shop online, particularly when time is short.
We've done the research for you, so as you read this page you'll gain a concise, but useful insight into which ionic brush might be best for you.
So, those are our chosen products from the vast range of ionic hairbrushes available. Before finishing, lets have a look in more detail about the concept of these products, in the hope of answering any further questions you might have.
ALDOM Portable
ALDOM Portable Ionic Hair Brush: Detangler Electric Mini Negative Ionic Round Vibrating Scalp Massage Comb For Adults or Children Review
Kicking things off is this battery powered Aldom brush, which stands out due to its well contoured shape that maximizes ease of use. While traditional brushes are little more than sticks to wrestle your hair into order with, this ionic hair brush is designed to comfortably sit in the palm of your hand, giving maximum control when dealing with unwanted frizz.
It gets its power from two AAA batteries, which don't come in the box which is the main gripe with this top choice. While most of us have plenty of spare batteries around the house shoved into drawers, it'll be frustrating to open this up then discover you need to order some batteries to make it work. If you're ordering this one today, why not order your batteries at the same time to get started immediately on delivery?
A nice added feature is the auto power off on this model, which will save unnecessary battery drain if you forget to switch it off. As you'll see in the features section next, this is just one of the features that's earned the Aldom the top spot.
The Features Table
Pros
Good shape for maximum control
Auto power off
Wide brush tips for comfort during use
Slight vibration to loosen hair knots
Easy to clean
Cons
Batteries not included
Reports of replacement being sent out for broken on arrival units
The Extra Detail
Having a quick solution to fix morning frizz is important for most of us that have long hair, and once you get the hang of this brush it's quite effective at speeding up the morning routine. There are a number of reports of problems with this unit, although most reviews mentioning this are dated a year or more ago. While you do need to give it a chance and learn to use it, it should be quite obvious if the brush isn't working at all. The good news is the manufacturer seems to be very responsive with arranging the delivery of replacements when problems arise.
The brush doesn't only help with the frizz, it's also got a neat feature that vibrates during use, meaning that it loosens any knots that may have formed. As you have probably guessed, a brush isn't going to be a magic fix in this scenario, but it does help compared to those moments where you find yourself breaking hair or wincing as the brush gets caught in a knot you've not spotted until it's too late.
The primary function of this product is to reduce frizz and help you get straight, shiny hair, and in that regard it performs well.
EMMMSUN Detangler
EMMMSUN Anti-Static Vibrating Comb Portable Detangler Hair Brush With 3D Airbag Review
Next up is the anti-static detangler from Emmmsun. As with the Aldom, their marketing makes liberal references to negative ions and their effect on your hair, but that to us sounds like scientific mumbo jumbo. We're far more interested in the specifics than vague claims, so let's take a close look at what you get.
Look a little closer at the product and you'll notice that the Emmmsun looks very similar to the Aldom above, in fact so similar that we're fairly sure its a rebadged version. There are some small differences between the two, which are broadly cosmetic changes. For that reason, we think it would be wise to consider these first two products together – and choose based on your preferred color if you decide it's the one for you. If not, move on to number three!
The Features Table
Pros
Small and great for travel
Works well on damp hair
Head and bristles separate from brush body for easy cleaning
Cons
Requires 2 AAA batteries
Lifetime warranty may be misleading at first glance
Vibration function doesn't do much for some hair types
The Extra Detail
As we mentioned a moment ago, this appears to be the same product as sold by other brands too, so be clear that we've found two, there may be many more names this brush is sold under too. That takes nothing away from the fact that it's a good ionic brush that's popular and carries many positive customer reviews, but we wanted to be sure to make that point clearly.
Emmmsun offer what the describe as a lifetime warranty on this brush, however it's important to note that there's no specific detail about whether that refers to the lifetime of the product, or the owner. It seems unlikely that if their customer could be 20 years old that they're guaranteeing a product to last for 50 or more years, so presumably it's the product life they're referring to. For that reason, they seem to be saying they'll guarantee it works until it stops working, which doesn't sound quite so impressive.
MiroPure Enhanced Straightener
MiroPure 2-in-1 Ionic Straightening Brush with Anti-Scald Review
The MiroPure is a clear step up in quality from the above products, however that does come at a higher price.
The first thing to mention is this is a plug in brush rather than battery operated, so while you'll save on batteries, it's not as convenient in the sense that you need to be near a power outlet. Like the battery operated alternatives, this also features auto power down, which is even more important as a safety feature as this one can get very hot – as you'd expect for a good quality brush.
While it is corded, the body of the brush can turn independently of the cable, which really helps with how easy the MiroPure is to maneuver during use.
The Features Table
Pros
Mains powered
Swivel cord for easy use
Auto shut off
Temperatre lock feature
Anti scold design
Cons
Some customers needed a replacement for faults developing
The Extra Detail
As one of the more expensive ionic brushes, it's no surprise that this model has significantly more positive ratings online than the two cheaper alternatives above. This is therefore a better choice if you can afford it, but we didn't want to assume everyone would be comfortable spending the extra dollars on this MiraPure option.
MiraPure describe this hair straightener as utilizing a 'double ionic generator' in order to work its magic. The straightener also has a built in temperature regulator too, which means that you can expect uniform performance in terms of straightening, alongside an automatic shut off feature to ensure that they will cool down automatically if left on for an extended period – that's great if you ever find yourself wondering if you remembered to switch off before leaving home.
In terms of settings, there are sixteen separate heat levels available from the metal ceramic heater, which means you can tailor operation to your specific hair type. It's important to be aware that there will be an element of trial and error involved in getting the perfect settings for your own hair type. In general, start at the cooler end of the scale and work towards the hottest setting to avoid an accidental singe or burn occurring. That temperature range begins at 150 degrees Celsius and increases as far as 230 degrees Celsius. For that reason, it's important to make sure that you use the product away from the reach of children, including allowing enough time for them to cool after use.
As well as the hair straightening ionic hair brush, you'll also find that this product includes a heat resistant glove for safe use during operation and bag to store and transport it safely.
As we mentioned, these are more expensive than some alternatives, but you can see the current price on Amazon here:
Bio Bluewave Conditioning
BioIonic Bluewave Nanoionic Conditioning Brush Review
The most notable feature of Bio Ionic's offering is the fact that this brush comes in several sizes (small, medium, large and extra large). Using what they describe as nanoionic mineral infusion, their brush is designed so offer results that are both voluminous and styled.
The brush is different to the others in that it's not powered in any way. The manufacturer makes similar claims to the ones made relating to those above, and the reviews seem to back that up. How exactly it works is surprising give others need to be either battery or mains powered, leaving this looking like little more than 'just a brush'.
The Features Table
Pros
Available in four sizes
No batteries required
Nanoionic minerals
Lots of positive reviews
Cons
No power source: is it really an ionic brush?
The Extra Detail
There's a lot of people raving about the Bio Ionic brand and their range of products, but frankly it's left us a little confused. If there's that many people swearing by results it must work, and work well. On the other hand, the other ionic hair brushes we've looked at all either run on batteries or plug in.
Yes, the shape of the brush head is great, the squared barrel of the brush is a clever variation on traditional designs, and while it's comfortable to use, does that in itself justify the price tag? We'll leave that for you to decide!
Osensia Paddle
Hair Paddle Brush with Ionic Minerals by Osensia Review
After putting together our write up of the above BioIonic brush, we found this one along with some other non-powered options, so it appears we'd missed out of a whole sub-market within the ionic world. It seems these work with the specially ionically infused bristles, which it's claimed activate the ionic minerals and shine your hair. Their bristles are shaped with ball-like rounded tips, to create a massaging effect during use on your scalp, giving a relaxing sensation as your hair is detangled and straightened.
The Features Table
Pros
Heat resistant
Ionic minerals infused into bristles
Relatively cheap
Works well in tangled hair
Cons
Some people report static in hair after use
Multiple customers provide feedback about bristles coming loose
The Extra Detail
We want to be totally clear that there's little science provided to back up many of the claims made by these brushes, and for that reason we remain rather skeptical as to whether these products are significantly better than normal hair brushes
The Osensia brush is heat resistant, perfect for use while you dry your hair. It's also designed to be anti-static to counter flyaway strands, but remember that some reviewers note that it seems to have the opposite effect. Overall though, it's hard to see how a product can get such overwhelmingly positive feedback if it really is just a brush, just like the previous product from Bio Ionic. If you choose to buy one of these, do let us know how you get on!
Buyers Guide
Ionic hair brushes are surprisingly popular, but many people don't realize that's what they're called. In other words, if you've never heard the term before, there's a very good chance you've either used one before or seen one belonging to a friend or influencer on YouTube.
Health Impact Of Ionic Drying
There's been a lot of claims made about ionic brushes, dryers and the like on the web, and it's rarely something that comes from a particularly reliable source. While studies have been done responsibly by well known brands and laboratories, we're not going to get into the proof or debunking nonsense that you'll stumble across by researching on social media sites.
In general, what we can say is that these products are aimed at overcoming the flyaway or otherwise messy hair that you'll be familiar with trying to tame in the mornings. That might be as you roll out of bed, come out of the shower or whenever you tackle the transformation of yourself to be ready for the world.
Beyond the aim of the product, we're not aware of any specific health benefits or risks, other than the usual ones like not using electrical products in the bathtub!
Ionic Hair Brushes FAQ
There's a lot of claims and a lot of hype surrounding these hairbrushes. Let's address a few points that people often ask about.
Does ionic hair brush really work?
While some people swear by using these products, other people are far from convinced. The common wisdom is that you can get sprays that do a similar job, sometimes called anti-static sprays.
It's probably true that an ionic brush will do a better job on unruly hair than a normal hairbrush, however it's also true that it's not going to work miracles either. When you consider that alongside the information above that illustrates how some ionic solutions are better than others, it's certainly true that a poor quality choice may be worse than not buying one at all.
What is the best ionic hair brush?
There's a couple of ways to consider something best, with the first being the most impressive product if money is no object, and the other way is to view it as the best value product. In general we try to consider items in the latter way, as most people don't have a money tree in their back yard!
In this case, as you can see above, we ranked the Aldom brush highest, and it's much more affordable than the Miropure. With that said, you get more features for the higher price tag form Miropure, so if you're a big fan of ionic technology to overcome those bad hair days, then that may well sway your opinion on what the best choice is for you.
Is ionic brush safe to use?
With any product, safety is paramount. While nothing is ever 100% safe, all of the above products were available on Amazon at the time of writing, which helps us be as confident as we can be that the manufacturers have taken reasonable care to manufacture their products to a good standard.
As a more broad point, ionic brushes are considered safe to use on your hair. There are claims on the internet that things like ozone are generated during use, however if true the levels are likely to be very low.