Welcome to Top Five Reviewer, your guide to the best products around, organized neatly into categories.
When you have a look around, you'll find all sorts of things that we've taken a detailed look into, whether it's for the home, for the office or even to take on vacation.
Below, you'll see the categories to help you narrow down to find what you're looking for, along with some of our latest additions to the site, Firstly, here's the categories available to you, some of which are bigger and will split down further once you click on them.
Our Categories
Our Reviews
Here's a taster of some of our latest reviews. Feel free to have a browse, or use the menus at the top and categories above this section to hone in on what you're looking for.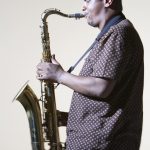 Saxophone Cleaning Kits
When you start playing an instrument, you're probably more getting caught up in the excitement of learning, and less thinking about what maintenance you'll need to carry out to keep it in great condition.
These kits make your cleaning requirements a breeze.
Read Review